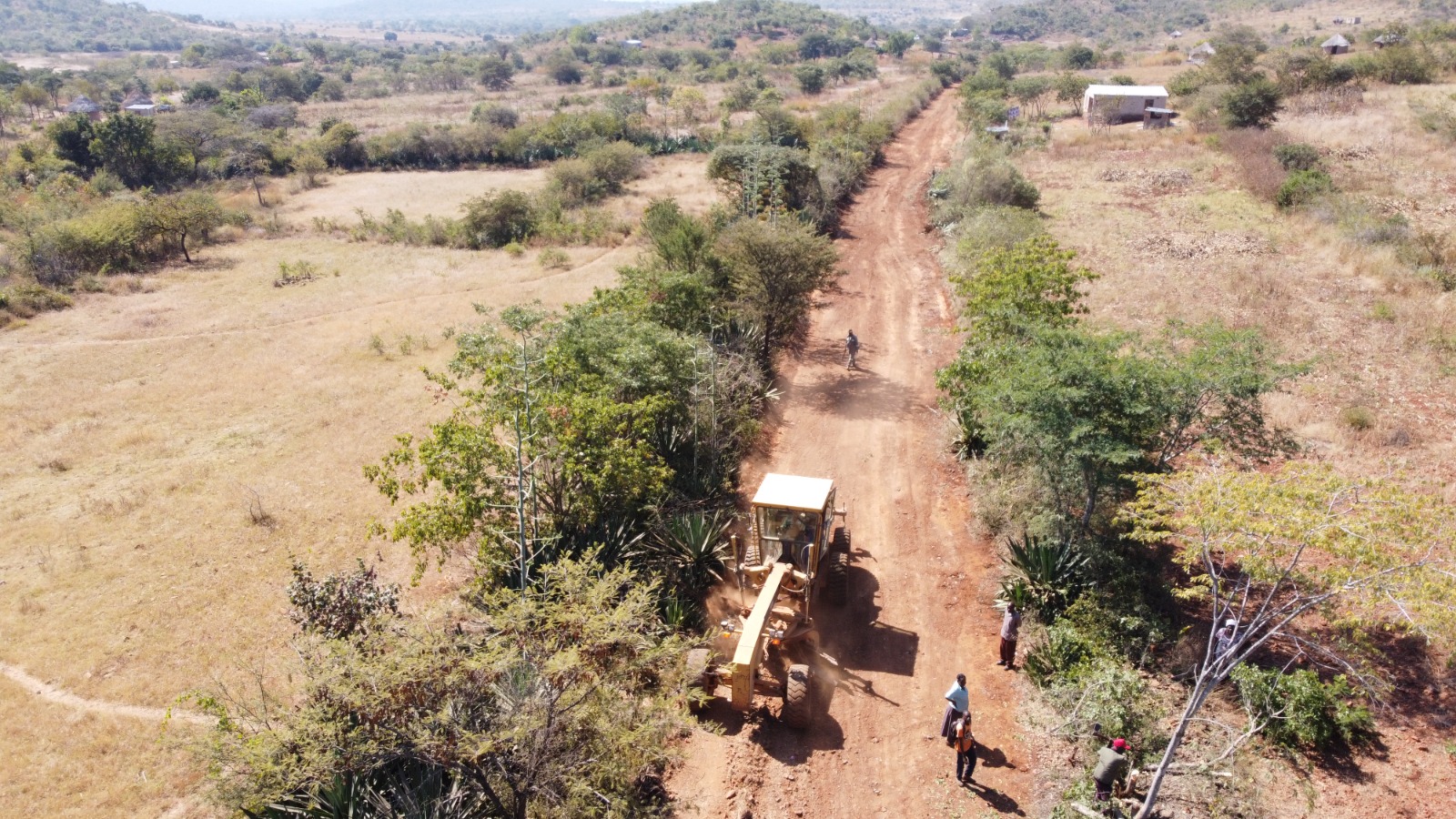 July 10, 2023
Bikita Minerals Rehabilitates Nyika to Kamungoma National Monument Road
"Inaccessible" is the term that had become common with Nyika and Gutu villagers in Masvingo Province, where access by road had been hampered since 2019 by incessant rains. In its aftermath, local communities could not receive assistance or services speedily. Up to today, the nearest places for them to find a market and health centre are 25km away, while other social and government services are in Gutu or Nyika, 60km away.
Aware of the urgency of this, Bikita Minerals and Ministry of Transport partnered to undertake the reconstruction of the 60km road leading to Kamungoma national monument connecting three rural villages Chikukutu, Dungu and Vhunjere.
The road construction project that began on Thursday will help connect 8,000 people to schools, clinics and markets. And, as the communities engage in farming, the newly rehabilitated road will help boost their agricultural productivity.
In his address at a ceremony to launch the road and routine maintenance works Deputy Director in the office of the President and cabinet Masvingo Province Dr Nyasha Chikomwe commended Bikita Minerals for giving back to the community.
"The second republic is prioritising road construction as roads make a crucial contribution to economic development and growth and social economic benefits. Good roads provide a link to employment, social, health and education services. For those reasons, road infrastructure is an important valuable community asset," said Dr Chikomwe.
Bikita Minerals Mine Manager David Mwanza said the company's corporate social responsibility program will continue to be guided by the need for mutual benefit with communities, investing beyond mining and improving the lives of the communities.
"We are committed to rehabilitating roads in Bikita district linking schools, clinics and markets. Last month we did the Beardmore Primary school road and the Nyika-Kamungoma road is one the many road rehabilitation projects we are undertaking".
"The community has been consulted and will be involved in constructing the road, and these elements-of skills transfer and ownership-mean there is a chance the roads will be locally sustainable when the project ends. There is also a strong project engagement with local leaders in and outside of the Rural District Council," said Mwanza.
Bikita Minerals also plans to construct Birchenough bridge as the bridge connects the road between Mutare and Masvingo as well as Buhera and Chipinge districts. Birchenough bridge is one of the oldest bridges in the country and currently the bridge cannot accommodate haulage trucks or abnormal loads. It is expected that the construction of the new Birchenough bridge will unlock business opportunities for businesses in Masvingo and Mutare provinces.